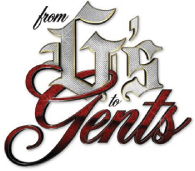 Before you watch the new series G's to Gents hosted by Fonsworth. Meet the celebrities who made the real life transition from Gansta to Gentleman and ultimately inspired the successful series. The pre series special stars Kid Rock, Kayne, TI, Russell Simmons, Jay Z, Diddy, K-Fed, Nas, 50 Cent and more!
Title: Executive Producer
Secondary Title: Director
Series Created by: Jamie Foxx
Network: MTV
---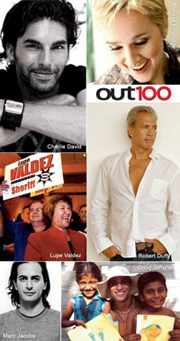 Out Magazine has chosen to honor 100 of the Most Intriguing Gay People! Recognizing extraordinary people from The LGBT community! Each and every one of these individuals have made a powerful impact on the world--- From all walks of life---Famous Film & TV stars--- Musicians, Authors, Politicians, Broadway Veterans Fashion Makers, Media Moguls, Business Honchos--- And, Founding Forefathers who have changed the course of history- Plus, Straight Allies whose efforts never go unnoticed! So, get ready to see who's been honored this year, right NOW on "THE OUT 100!" Welcome to The OUT 100! For the next hour, we'll be celebrating the OUT 100 from one of NYC's hottest restaurants. We'll uncover the pages of OUT magazine's annual issue, "100 Most Intriguing Gay People!" So, get ready to go way beyond sexual orientation and focus on real life altering accomplishments. Now, it's time to reward this talented list of bold faced names, who have found the courage and the strength to just be themselves.
Title: Supervising Producer
Secondary Title: Director, Writer
Network: Logo
---
Celebrate 10 Years of House of Style. From Runway to the Designers take a look back at the style makers, fashion highlights and host hijinxs hosted by MTV's very own supermodels - model Cindy, Daisy and Rebecca.
Title: Producer
Secondary Title: Director, Writer
Network: MTV
---
Before Neo and Morpheus became a household name and an annual Halloween costume, this Mtv original movie special was the first of it's kind paving the way for hundreds of half assed replicas. Hosted by Chris Connelly, on the actual Matrix movie set, the special delivered viewers an indepth look into the making of the Matrix, the Movie. Exclusive interviews with the cast and crew helped make this show the Ultimate guide to the Matrix and it's everlasting sound track.
Title: Producer
Secondary Title: Director, Writer
Channel: MTV
---
Teen Magazine and GMG Entertainment deliver fans the "Whose Hot at What and Under 25?. Watch as the star-studded "IT" list comes alive from the pages of Teen People to an visually entertaining set of short stories that you can watch again and again. See some of your favorite celebs go from geek to chic including Britney Spears, Jessica Simpson, Drew Barrymore, Christina Aguilera, Justin Timberlake and more!
Title: Supervising Producer
Secondary Title: Director, Writer
Channel: MTV
---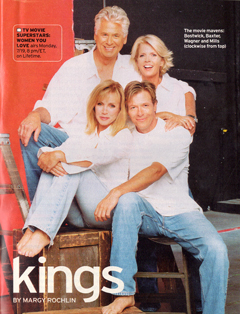 Starring Jacklyn Smith, Judith Light, Cheryl Ladd, Delta Burke, and more! Lifetime airs an exceedingly peculiar yet insightful documentary that shows how the telepic formula has worked like a charm -- granted, a cheap, paste-on-jewelry charm -- for decades. TV Movie Superstars: Women You Love interviews stalwarts such as Meredith Baxter, Cheryl Ladd, Donna Mills, Jaclyn Smith, Connie Sellecca, and Judith Light as they watch clips from some of their social-realist epics.
Title: Supervising Producer
Secondary Title: Director, Writer
Channel: Lifetime